Download The new Wanderlust Creamery app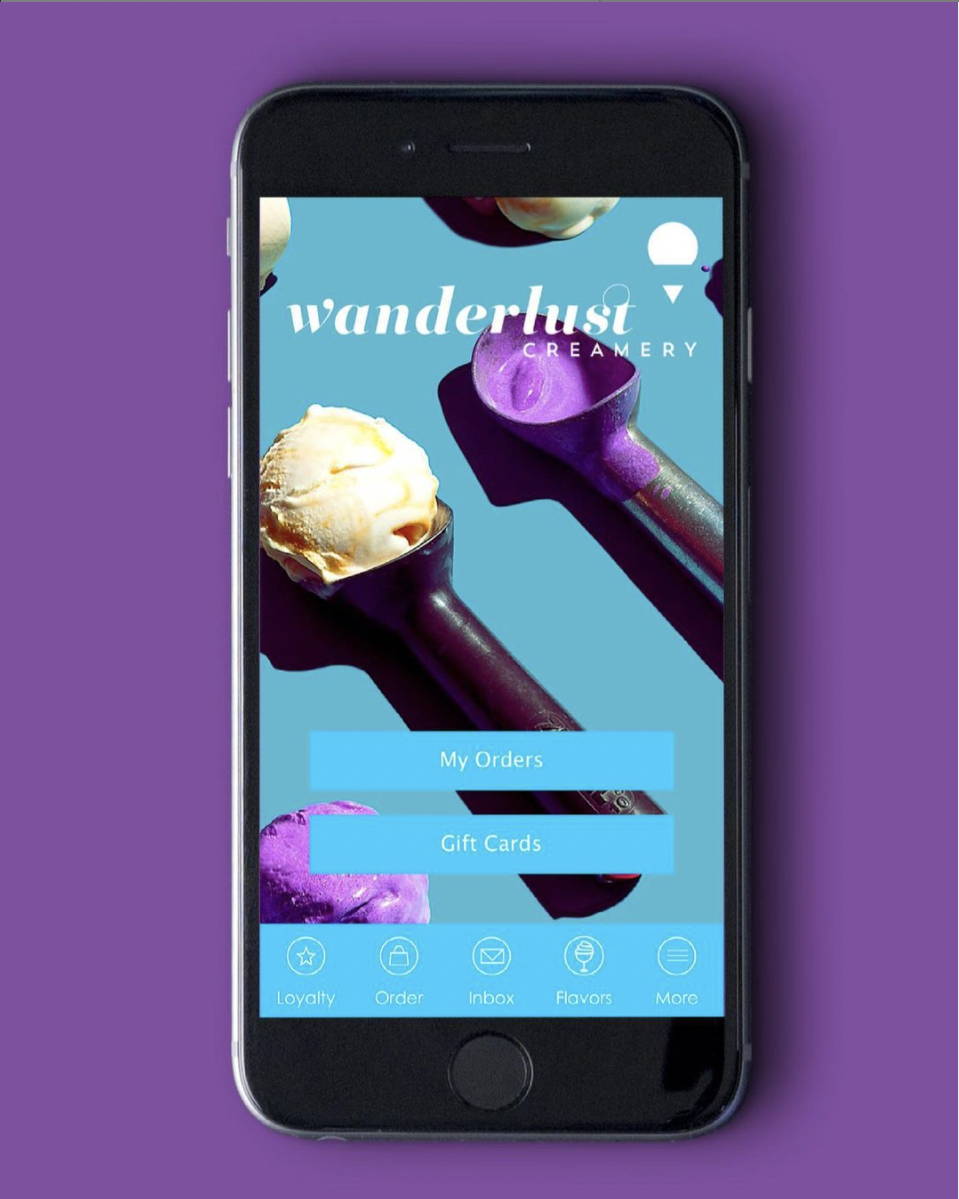 The wanderlust Creamery app streamlines our loyalty program, gift cards, and pickup (local delivery will be added soon).
You must complete these easy steps to sign up for our new App-based loyalty program.
**If you were a loyalty member prior to the app you must also follow these steps to have your pre-existing points transferred over (the point transfer may take up to 14 business days).
**IF YOU PREVIOUSLY HELD A LOYALTY ACCOUNT WITH US PLEASE USE YOUR PREVIOUS LOYALTY EMAIL AND/OR PHONE NUMBER WHEN CREATING YOUR NEW APP ACCOUNT.

1. CLICK HERE AND SUBMIT THE FORM (YOU WILL BE REDIRECTED TO A SIGN UP FORM).
2. download our app (and use the credentials you created with the above form).
LINKS TO DOWNLOAD our APP -

You can also order pickup and check your points via web browser here. However, you must download the app and create an account to accrue points. ALL NEW LOYALTY POINTS WILL APPEAR IN YOUR LOYALTY ACCOUNT 12 HOURS AFTER YOUR PURCHASE.
**NO WORRIES IF YOUR ACCOUNT DISPLAYS A 0 POINT BALANCE. ALL LOYALTY POINTS ARE CURRENTLY BEING MIGRATED OVER TO OUR NEW APP (THE POINT TRANSFER MAY TAKE UP TO 14 BUSINESS DAYS).
IF YOU HAVE ANY FURTHER QUESTIONS OR CONCERNS PLEASE REACH OUT TO US - LOYALTY@WANDERLUSTCREAMERY.COM.